| | |
| --- | --- |
| | '59 Classic Photos Page |
We now have class reunion photos starting with the 52nd and working down to the 5th. Thanks to Will Revaz for several of these. Interesting to see how the attendance varies with the year. 25 was a big one and this 50th was a blockbuster !! More general class photos are added as received, with the latest "general" and special event photos received, towards the bottom of the page. Please scroll all the way down to see all. They are just great !! Enjoy !!
55th Anniversary Reunion, Sept 27,2014

52nd Anniversary Reunion, Sept 24, 25, 2011 & 70th Birthday Party

Shown below, are the official photos of the the 52nd Anniversary Reunion and 70th Birthday Party, taken at Fairview Farms Golf Course, Saturday night, September 24, 2011. (Project 7052)
50th Anniversary Reunion, Oct 2-4, 2009
Shown below, in two parts, is the official photo of the the 50th Anniversary Reunion, taken at Fairview Farms Golf Course, Saturday night, October 3, 2009.
45th Anniversary Reunion, August 2004, Elks Pond, Torrington
40th Anniversary Reunion, Elks Club, Torrington, 1999
30th Anniversary Reunion, 1989
25th Anniversary Reunion, 1984
20th Anniversary Reunion, 1979
The 15th Anniversary Reunion, 1974, Mohawk Ski Area
10th Anniversary Reunion, 1969



Below: 5th Anniversary Reunion, 1964

The first reunion, 5 years out of THS, in 1964. A rare find, thanks to Elaine Pietrani Brunco, Southport NC ! On the back of the photo, it says: Photograph by Richard W. Schlott III, HUnter 9-5681 !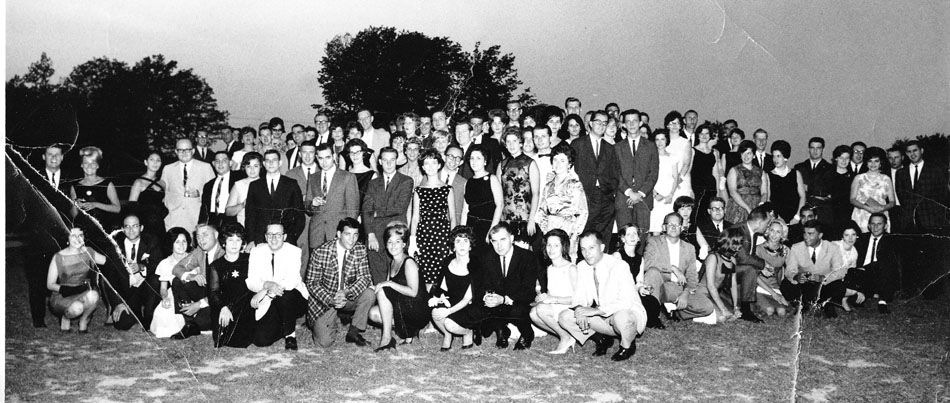 Miscellaneous Photos Shown Below
Another "historic" photo, taken at the Cornucopia Banquet Hall, shows the group taking a break, and all talking at the same time, at the 30th anniversary reunion (1989) From L-R, Kaye Lovallo Coddington, Marie Vedovelli Pequignot, Gale Adorno Campbell, Heather Yale Gromko, Eileen Murphy Hebert, Gerri Galli Luce (sadly,deceased, 1991) and Janet Sikora Sullivan.
Shown in classic black & white, and taken at the home of the late Pete Frasca on French Street, this group hung out together. Front row, L-R, Ed Ryan, The late Pete Frasca, Jack Wallace, Bob Gilson, and Karl Hermonat. Back row, L-R, The late Bob "Willie" Williston, Jack Zaharek, the lateTom Rosazza, and Bill Kahn.
Shown below, the 1955, 8th grade graduates of Sacred Heart School, Grove Street, Torrington CT, in what was likely a very happy and proud day. You'll recognize many 1959 class faces in that group. Tomorrow, October 22, 2012, 57 years after that class photo was taken, Sacred Heart School will be torn down and made into a parking lot. Another sad commentary on today's world.
Took a ride down there today, and recorded the photos of the school as it stands today. Jack 102112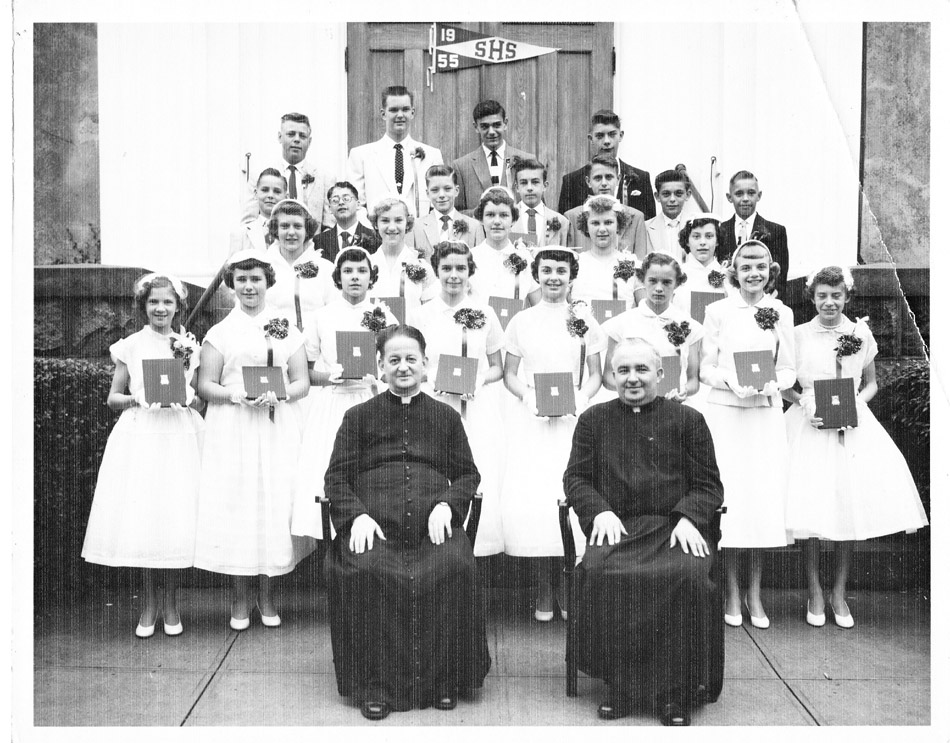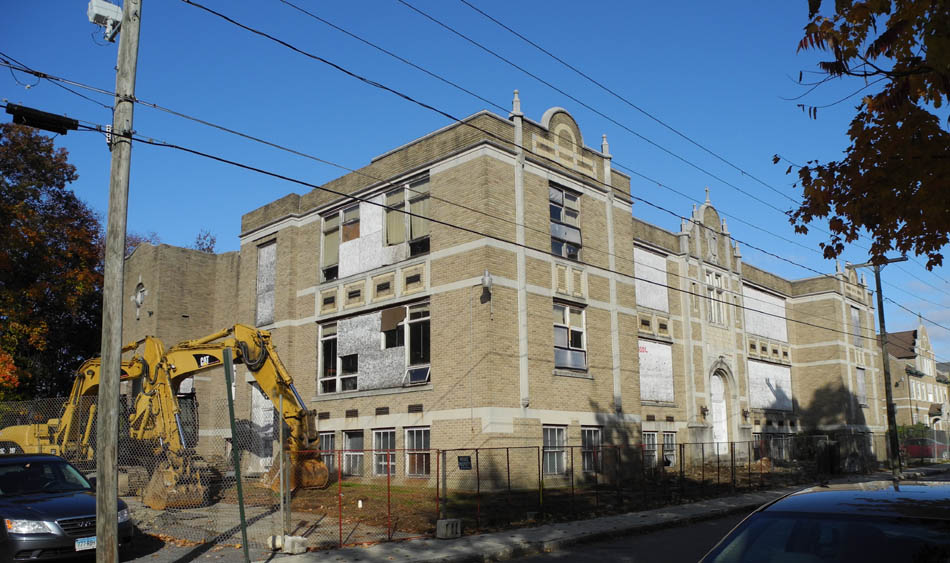 Taken at Fussenich Park in the Spring of 1959 is this great photo of the THS Baseball Team. From L-R, they are:
Coach Connie Donahue, John Marcantonio, John Marciano, Rich Knapp, Dick Bozenski, Roger Fulton, Art Frigo, Tom Bienkowski, Pete Frasca, and Dave Frauenhofer (Photo courtesy Dave Frauenhofer)
Another unique picture and article from the past. Last person named was Richard Maine. Note the "smerk" on Dwan's face...wonder what he was thinking ??? Some of these folks had some good ideas; ideas we could sure use today !!!
And just when we thought that the pictures couldn't get any worse, I was provided with the news articles and photos below !!! Only kidding !! Didn't they look great ! You'll see some old familiar names in the article !!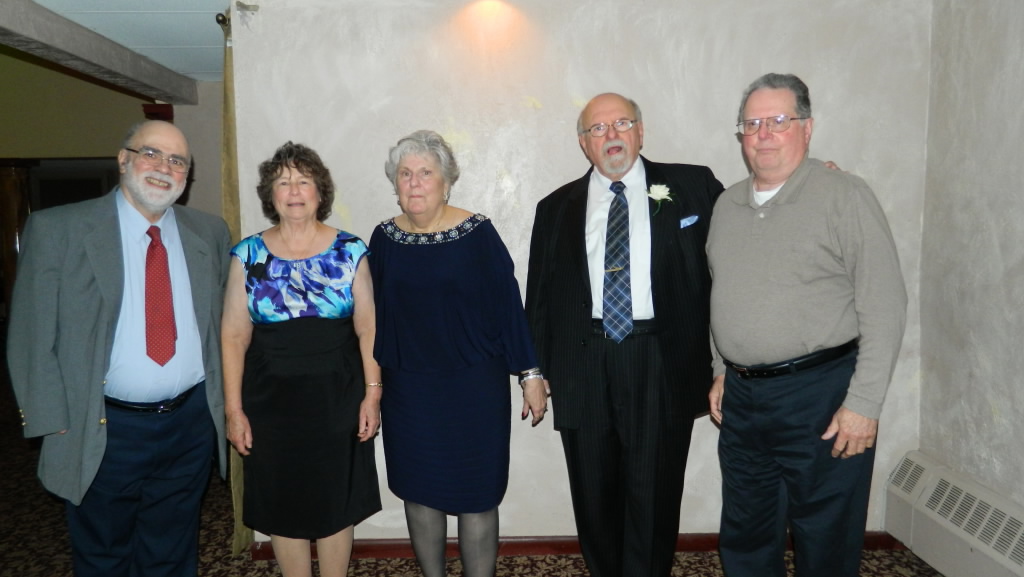 Shirley Colucci & Lee McCray were married Sept. 2, 1963 at St. Peter Church in Torr. Ron Panicci was best man & John Pastore was an usher. On Sun., Oct. 13 at Georgina's restaurant in Bolton, CT. a celebration of their 50th anniversary was attended by Ron & his wife, John , Ray & me. A picture taken by Ray of us 5 classmates. L-R, Ron, Madeleine, Shirley, Lee, and John. Lookin' good classmates !! Congratulations !
| | |
| --- | --- |
| Looks like Marlene Piccolo Salvatore in her back yard in Arizona OR it's fabulous heavly touched-up backdrop photo taken at Wal-Mart ! Great looking lawn, and easy to care for if you own a road grader ! !!! Nick and Marlene are usually there Jan-May. | THS Ladies of Florida lunched recently at a Bonita Springs resort. L-R: Sally Jasch Gifford, Marie Vedovelli Pequignot, Marlene Bisciotti Delgallo, and Kaye Lovallo Coddington. I must say you all look fantastic ! (Photo cleverly retouched to make them appear like they are in their 50's !) |

The Ladies of Florida !
Sally Josch Gifford, Kaye Lovallo Coddington, and Naomi Pincus Cramer enjoyed a mini-reunion at the Sarasota Yacht Club, Sarasota, Florida. Both Sally and Naomi have become Florida residents.Yet another example of our class staying together after all these years ! Note that Kaye is working on getting some of the THS59 Floridians together in the near future !
But wait, there's more...see below !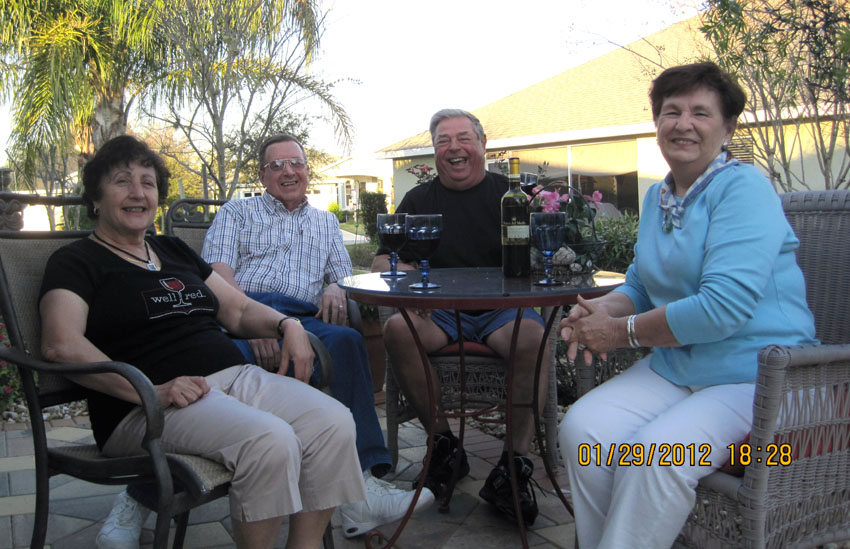 Jean and I had the pleasure of being invited to the Florida home of Charlie and Teresa Bienkowski at Leesburg Fl, on Sunday, January 29, 2012. (note the blue sky, flowers and shorts !) We enjoyed a beautiful Italian dinner prepared by Tesesa, along with some wine, and needless to say, a lot of laughs ! Charlie and Teresa moved to Florida, full time, 6 years ago. What a transistion ! Did you know Charlie plays softball in TWO leagues, golfs, and, get this, is active in the local theater ! Can you believe he is an actor ?? and a good one...I have seen the DVD's ! Teresa has also become an actress in the same group, and are they having fun ! They have sure come a long way from Country Club Rd in Torrington, and truly enjoy the Florida lifestyle ! Sure was a great day !!
| | |
| --- | --- |
| The Bienkowski House | The Bienkowski Patio |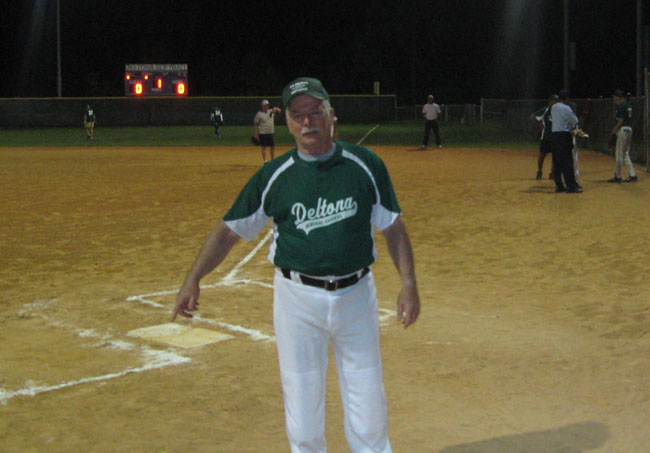 So here's Dave Ferrato, softball star in Deltona FL. Guess who the sponsor is ?? It's a funeral home !!!
Gee Dave, that uni is pretty white. Looks like you don't do much ! Great to see our people staying active !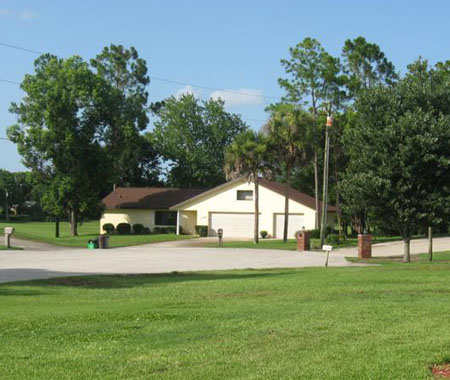 Here's Dave's house/ How'd you like to mow that lawn ???
BELOW: Surprise meeting... a "mini" reunion so to speak, was held at Casille's Restaurant, Burlington, July 26, 2009. I guess I was the surprise as Kaye, Marlene, and Gayle did not know I was coming. Heather and I had planned to meet with Marlene a few weeks ago but all finally came together today. I felt like a rose amongst thorns in this picture, but in reality I was the thorn amoung roses. It was really fun and presented just a sampling of what all will experience at this upcoming "reunion of a lifetime" ! Just in case, L-R, Gayle Adorno Campbell, Kaye Lovallo Coddington, Jack Wallace, Marlene Piccolo Salvatore and Heather Yale Gromko.



There have been lots of emails between this threesome below. Marlene and I (Jack) were at St Francis together. I'm pleased to report that she's as much trouble now as she was back then, some 54 years ago !! Heather and I work hard to keep Marlene in line !!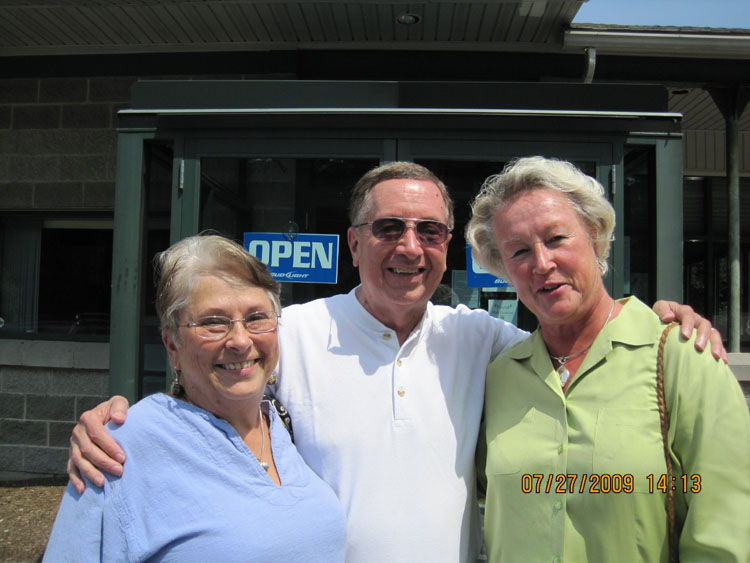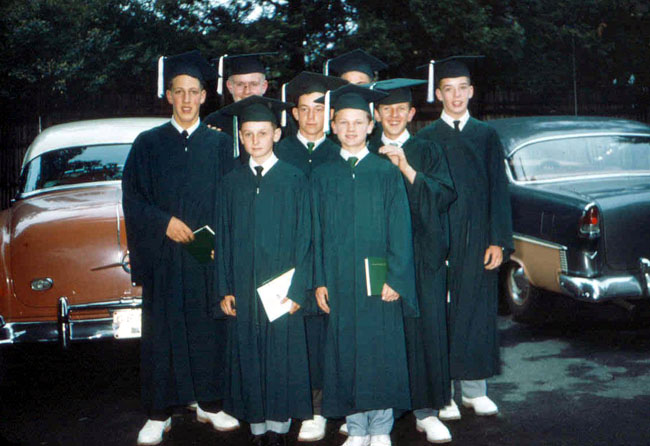 Wow ! Check out this photo sent to me by Ted Zoli. St Francis School Graduation 1955. Some of those identified include Ted Zoli, Bob Williston, Alan Guilmart, Dave Frauenhofer, Herb Lehman, Bob Landry, Ed Ryan and one obscure member. Note the classic cars in the background and the "white buck" shoes ! This truly is a great shot ! Thanks, Ted !!

The Ladies of '59 !
I just think it's great how many little groups get together on a regular basis. This gang met on June 20, 2011 at Fairview Farm Golf Course, to catch up, have some wine and lots of laughs. Common topic of conversation, the upcoming reunion. I'm told by an unreliable source, that this "lunch" lasted over three hours ! Nice !!
. (Photo will be moved to the "Classic Photos" page after all lawsuits have been filed !)
Jack W. 062011

The Torrington Armory celebrated its 100th anniversary on November 11, 2010, and I had the pleasure of being the MC for the event. Old photos adorned the walls of many of the THS teams that played at the Armory. These two, below, caught my eye, as as such, I have included them in this Torrington Today page.
THS Band & Majorettes, 1959, Ruben Photo, Courtesy of Elaine Pietrani Brunco
Some beautiful and really classic photos from Freshman year shown below !! Hi, Jack! While searching for something else, I ran across these old photos taken during rehearsal of the freshman play, held in the spring of 1956. I have forgotten the name of the play. I thought you might want to post them on the class web site. If not just delete them. I hope all is well with you. Best, Alan ? ? Alan E. Mackenzie
Alan identified a few of the characters as: #1 Renata "Rene" Kruger and Tim Dwan #2 Alan Mackenzie and ??? #3 Rene Kruger, ???, and Doramae Bray #4 Doramae Bray and Rene Kruger #5 Rene Kruger, Louie Tunick, ???, and Richie P #6 ???, Doramae Bray, Alan Mackenzie, Louis Tunick, Charlotte Schuttler #7 Rene Kruger and Walt Landi #8 Rene Kruger and Walt Landi #9 Richie and Rene #10 Rene and Charlotte #11 Rene and Doramae #12 ??? And Alan Mackenzie #13 Rene and Doramae
New Info : Hi, Jack! I had a small inspiration and checked out an old scrap. I came up with more information. The freshman play was called "Clementine." The Joan is Joan St. Hilaire. Others in the cast not mentioned in my earlier note to you were: Geraldine Seymour, Joyce Kunzig, and Linda Bedford. Richie P, of course is Richard Perugini. Best, Alan Editor's note: Sorry, pics not in numerical order. I cannot relate the names to a picture due to time constraints as we are packing to head back to CT. Have fun putting the names on the faces, and THANK YOU Alan, for this great walk down memory lane !!! Jack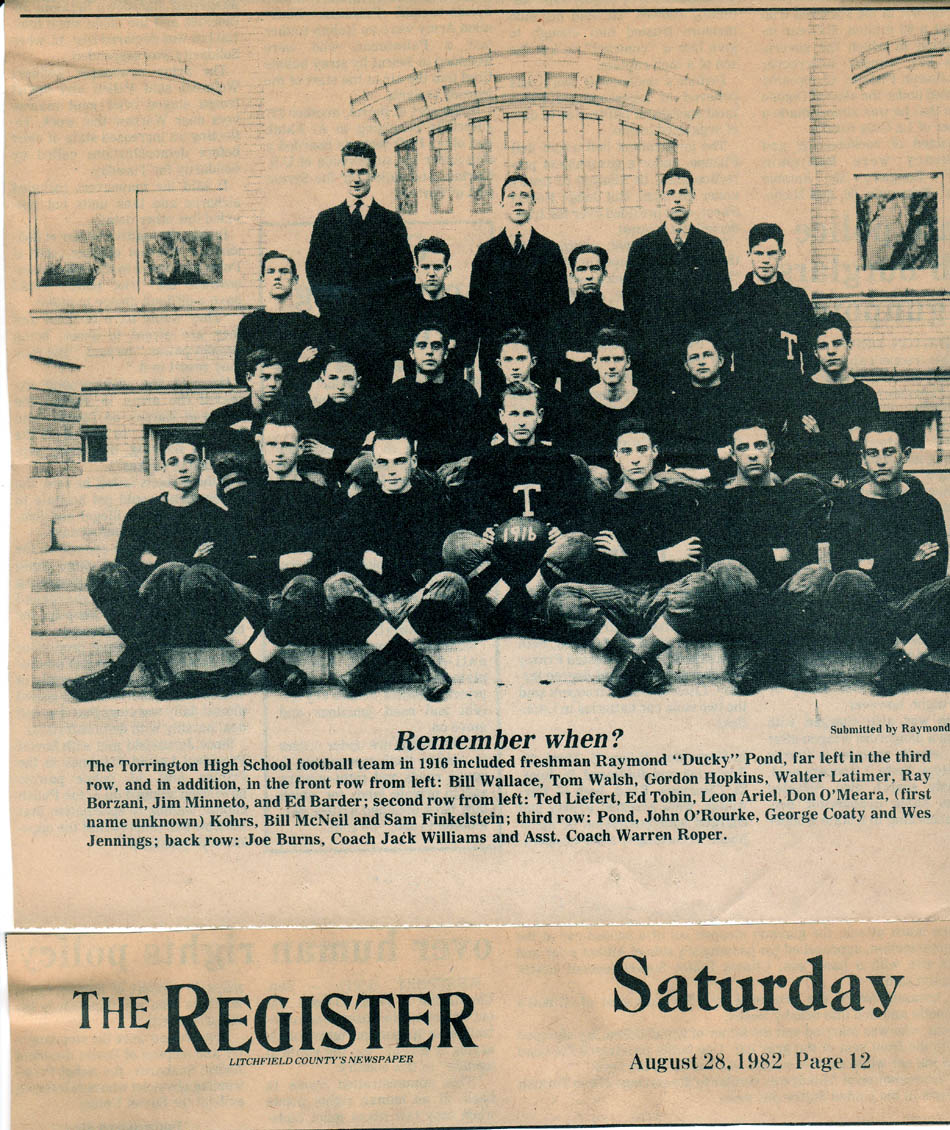 Just for laughs ! Came across this old photo of THS Football 1916, and take a look at the guy on the left, front row. Sure enough, that was my Dad !!
A photo for a lifetime ! Friend and THS '59 Classmate Dave Ferrato had the opportunity to meet General Petraeus while he was in Bagdad. A little story how this photo got taken. It was taken in 2008 when I was in Baghdad. Every now and then the General would come over to the Embassy; which at that time was set up in Saddam's Palace along with other numerous offices and dining halls. The palace was huge; like a shopping mall. I attached a picture of me in front of the palace( shown below) to give you an idea of how big the place was. Well on this day, he set up a photo session so we could get to briefly meet each other and have our picture taken with him. I stood in line about an hour to get to meet him. Before the photo session his Aides gave us specific instructions. They said "In no way do you ask the General to sign any stuffed animals or your hat". So when I got my turn, I said to him "How ya doing General" and he said "I'm doing good". He then thanked me for volunteering to come over and that was it. Congratulations. Dave, and thank you for your service to our country !
Classmates activities ! Dave Ferrato, his wife Donna, yours truly and wife Jean, attended the UCONN women vs University of Central Florida game at UCF campus at Orlando on New Year's day.
Great way to kick off the new year with good friends and supporting our UCONN women !! (They won handily !) Amazingly, we (the UCONN fans) outnumbered the locals by at least 3:1 !! Lots of excited and dedicated CT fans !!! Next game will be at U of South Florida, Tampa, on Feb 16th. Good time was had by all, and it was good to see Dave and Donna again. !!
GOT PHOTOS of any current activity ? Please send them over ! Email to: jackwfire@gmail.com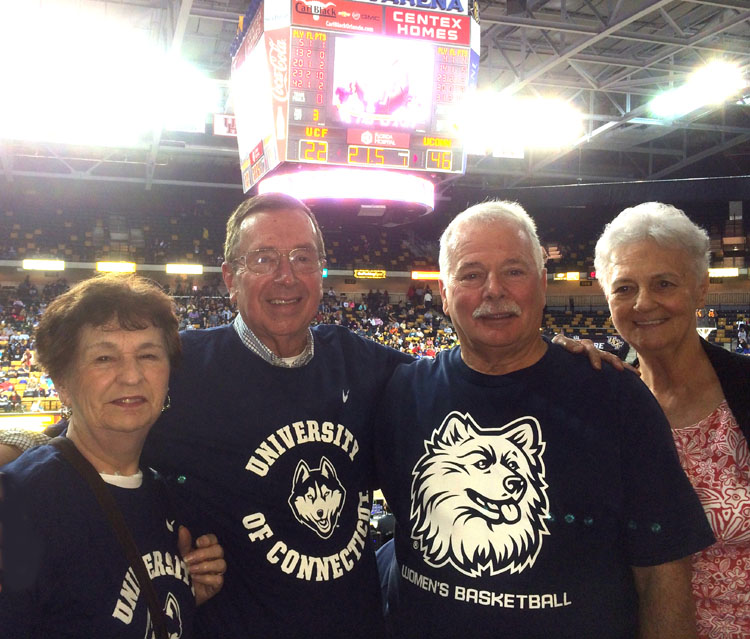 Below: Geno providing some "guidance" to his ladies ! He's quite a guy !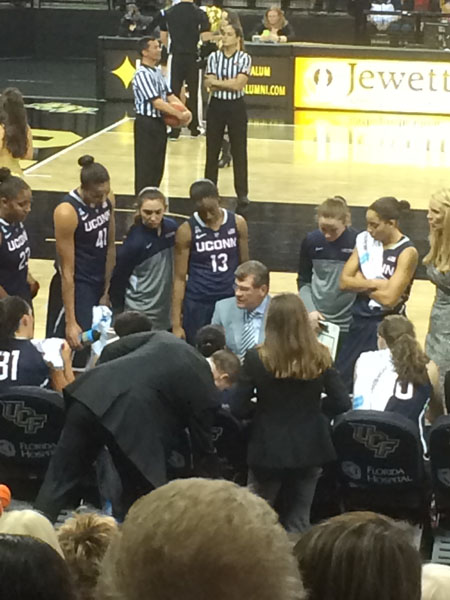 A BEAUTIFUL TRIBUTE TO OUR CLASSMATE'S LATE HUSBAND !
Photo shows classmate Janet Vater Eucalitto with family members at yesterday's Torrington Memorial Day Parade
Saturday, October 4th, Kevin Gilson and his 1979-80 swimming team at WVU were honored for their undefeated season at the WVU/Kansas football game. It was quite a celebration. Some pictures follow. Also, an announcement was made that Kevin will, next year, be inducted into the WVU Athletic Hall of Fame. Quite an honor to be there with the likes of Sam Huff and Jerry West. Look closely, Rich Knapp is also in the photo, bottom right.
Are you kidding me ??? How does he do it ??? Yes, this really is Knapper with movie star ("10") Bo Derek at the Breeders Cup horse races at the Santa Anita track at Pasadena CA. Says she's his old girl friend. Must say, she's aging well !!! I think, between the two of them, it's a "15".....you do the math !!!
VERY NICE HONOR FOR OUR OWN KEVIN GILSON !
Posted 060315--MORGANTOWN, W.Va. – Six outstanding contributors to Mountaineer athletics make up the 25th class of honorees in the West Virginia University Sports Hall of Fame, announced today by Director of Athletics Shane Lyons. The 2015 class includes Jerome Anderson, Bobby Bowden, Kevin Gilson, Ken Herock, Megan (Metcalfe) Wright and Amos Zereoue. Induction ceremonies will take place Saturday, Sept. 26, prior to the West Virginia-Maryland football game. This class brings the total number of inductees to 162.

Kevin Gilson Kevin Gilson served as head coach of the men's swimming and diving program from 1967-96 and the women's swimming and diving program from 1980-96. His 30-year career at WVU produced six All-Americans (Rick Hyser, Kreg Lewis, Debbie Scott, Kim Kaufman, Aileen Convery and Renee Riccio) and 27 NCAA qualifiers. Hyser was the first men's swimming All-American in 1983 and Kaufman was the first women's All-American in 1985. Gilson helped Convery compete in the 1988 Summer Olympics. Gilson compiled a 290-153-1 record as coach of both programs (197-100-1 with the men and 93-53 with the women). Gilson won 10 Eastern League championships (five men and five women), led the men to four Atlantic 10 team titles and guided the women to three Atlantic 10 team championships. Recognized as one of the top collegiate coaches in the nation, Gilson was acknowledged time and time again by members of the media and his peers. In 1976, he was selected by the West Virginia Sports Writers Association as the West Virginia Coach of the Year. He was honored as the Eastern Conference Coach of the Year four times and was the 1994 Atlantic 10 Men's and Women's Coach of the Year. Gilson earned Atlantic 10 Women's Coach of the Year honors in 1993. In 1992, he received the Distinguished Coach Award from the College Swimming Coaches' Association of America, the highest honor given in the coaching profession chosen by his peers. Gilson led two teams to undefeated seasons (1980 and 1983) and at the time of his retirement, every single men's and women's team record was accomplished during his tenure. Gilson earned his bachelor's degree in physical education from Maryland in 1964 and received his master's and doctoral degrees from WVU. He continued teaching for 10 more years as an associate professor in the WVU School of Medicine. He and his wife, Elizabeth, have three daughters, Erin, Shawn and Tara, and five grandchildren, Molly, Kevin, Jane, Owyn and Bella.

Congratulations Kevin, that one heck of an accomplishment !!!