Torrington High School, Class of 1959
55th Anniversary Celebration, September 26-28, 2014
AWhat a spectacular weekend ! The events, the food, the weather and most importantly, the people !
Above: Taken in the lobby of the Nancy Marine Theatre, some 140 people gathered for a great night. 90 Classmates. A great buffet catered by Chatterly's, and an epic performance by the Bronx Wanderers completed the night !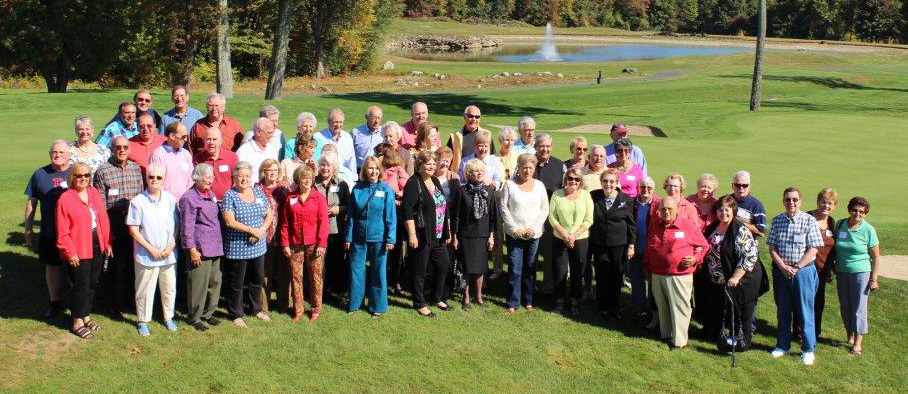 Above: The Sunday Brunch Gang.
Below: Day One. Friday evening at the Greenwoods Country Club. Casual, drop-in event. 83 attendees.
Below: Day two. Nancy Marine Theater. Buffet & Show. 135 Attendees.
Day 3. Fairview Farm Golf Club, Farewell Brunch, 77 Attendees